Okay, okay, so I lied. I was supposed to post a solution to this brain teaser almost a week ago. Better late than never...
When most people try to do the brain teaser below, they try to say the
color
but end up saying the
word
...or, they manage to say the color after some hesitation. Why does this happen? There's a hint in the title of this post. You can also scroll down to find out.


Look At The Table And Say the Color NOT The Word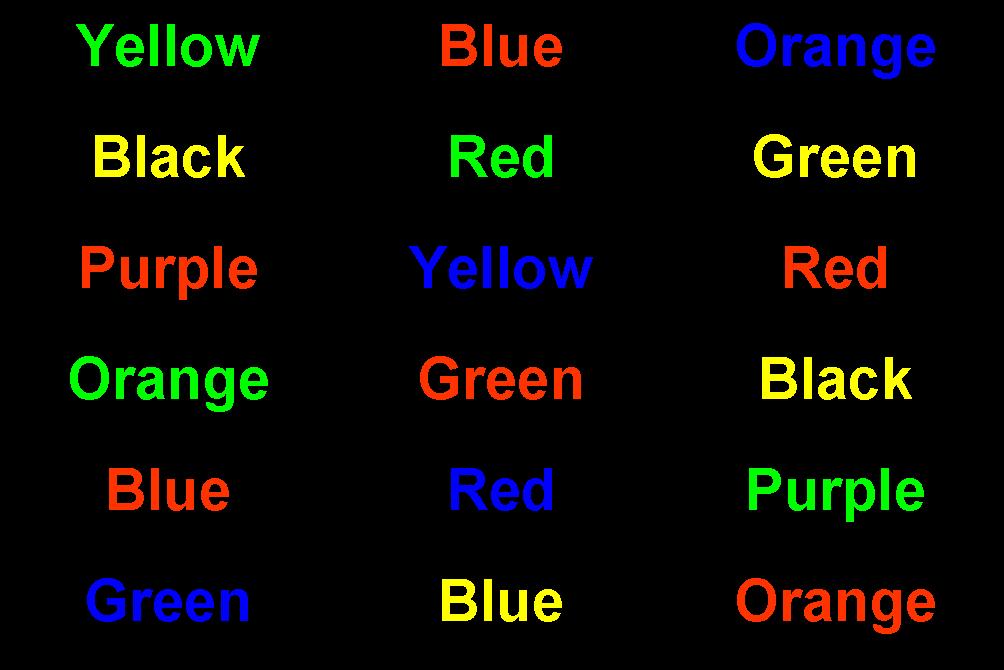 Hehehe...this is the old left brain / right brain conflict

Your right brain wants to say the color
But
Your left brain wants to say the word

Badaboom Badabing...